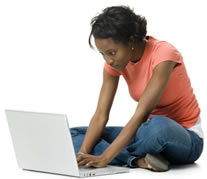 Our Early Childhood Educator Professional Series was born from a need for consistent early childhood education for child care professionals. Through partnerships with several leading child care organizations, we've developed one of the best and most comprehensive early childhood education programs available today. Smart Horizons offers unparalleled options when it comes to delivering child care training. No longer will you need to wait for a minimum number of students to enroll before beginning training. With Smart Horizons, your training is available 24 hours a day, 7 days a week. It doesn't matter if you're enrolling one student or 1000, Smart Horizons allows you to begin any time from anywhere with an Internet connection.
All of our courses earn Continuing Education Units (CEUs) and meet the professional development requirements for a CDA Credential or CDA renewal. As an IACET Accredited Provider, Smart Horizons offers IACET CEUs for its learning events that comply with the ANSI/IACET Continuing Education and Training Standard. Our program is based on an annual-subscription model.
Unlike other web-based training providers, Smart Horizons does not deceive our students with additional training costs. We do not charge additional fees for CEUs or customer support. The price you see for our catalogs is the price you will pay. Smart Horizons is proud to offer our customers exceptional educational products at an affordable price.